2021 AETERNITAS - JACK PIERSON

My work at JPStudios consisted primarily of designing an Art Book/Catalogue to document Jack Pierson's most formative word pieces spanning the past decade. This book, named Aeternitas after one of Pierson's most prominent pieces, was to accompany his show that opened Turin Art Week 2021 at Museo Ettore Fico (MEF). Pierson's word pieces have been a continual thread throughout his creative career. The assorted letters are often found material and these sculptures have been said to "evoke a multiplicity of meanings". With this in mind I created a cover and a case to communicate both the simplicity of the alphabet being the foundation for each piece, as well as the eclectic nature of each letter.


2022 TRAJECTORIES IN LANGUAGE - MOTION POSTER
2021 CORE - SEX EDUCATION PUBLICATION
CORE is a sexual enlightenment zine that crosses varying personal experiences with inclusive sex education. The aim of this publication is to provide comprehensive and inclusive sex education composed by members of the community for members of the community. I believe there is a need to support the ongoing curiosity about our bodies and sexual selves as we age and change. Ideally, many issues of CORE would be produced, the content led by different people so a wide range of perspectives can be shared. I created and designed the publication for an editorial design class.
2020 EAMES BOOK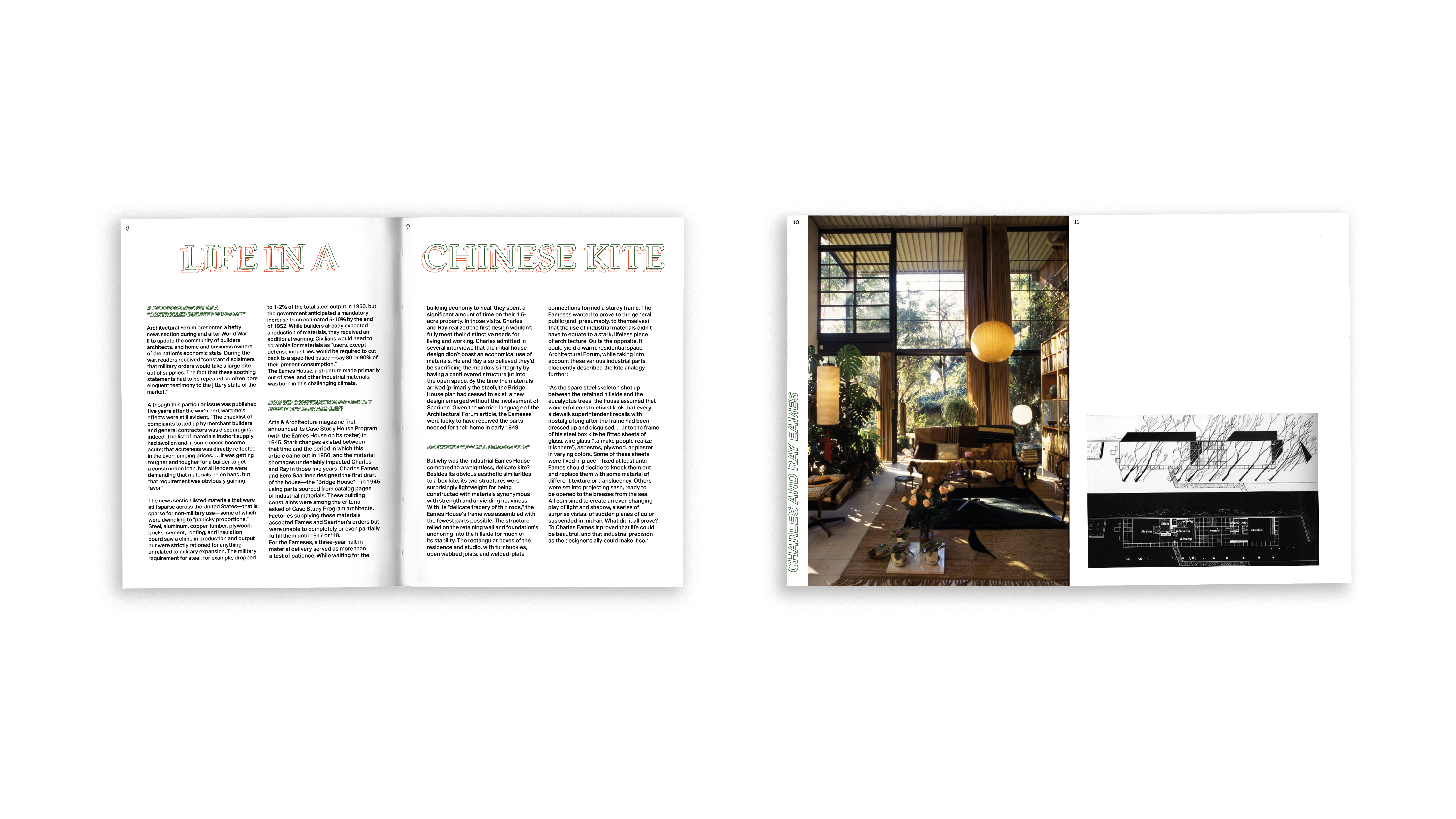 Assigned with designing a publication focusing on one (or two) design contributions of Charles and Ray Eames, I designed this book celebrating their Case Study House No. 8. There is a smaller insert that discusses some of their lesser-known film and photography. I created these spreads with the intention of pulling some elements of the house (palette, grid-lines of panels and windows) onto paper.
PLAN-ET B
PLAN-ET B is a conceptual website that aims to make contributing to climate activist movements, at varying scales, more accessible. Aiming to accommodate each user, the website would take stock of the amount of time they have available for climate related causes and the areas in which they spend most of their time; ideally making contributing to this cause much simpler. I designed this high-fidelity prototype on Adobe XD.