Aeternitas, Jack Pierson

My work at JPStudios consisted primarily of designing an Art Book/Catalogue to document Jack Pierson's most formative word pieces spanning the past decade. This book, named Aeternitas after one of Pierson's most prominent pieces, was to accompany his show that opened Turin Art Week 2021 at Museo Ettore Fico (MEF).

Editorial Design
2022

Pierson's word pieces have been a continual thread throughout his creative career. The assorted letters are often found material and these sculptures have been said to "evoke a multiplicity of meanings". With this in mind I created a cover and a case to communicate both the simplicity of the alphabet being the foundation for each piece, as well as the eclectic nature of each letter.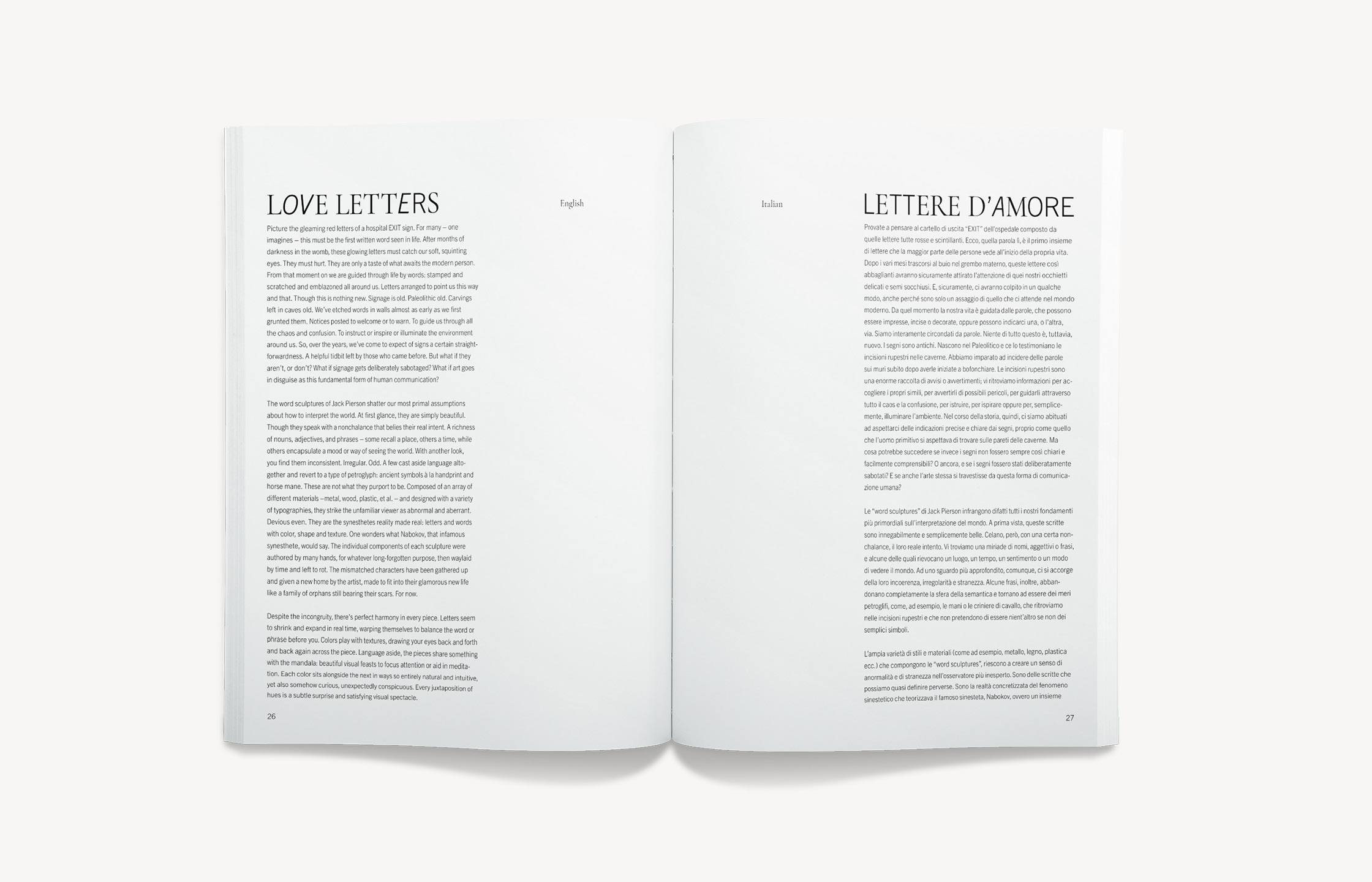 .